MLS's nationwide network of credentialed Physician Reviewers covers all major specialties and subspecialties, with expertise in a wide variety of areas. Our physician recruitment process includes primary source verification, rolling credentialing and monitoring by the Continuous Query service, ensuring that clients have access to the most thoroughly vetted and trained professionals.
For physicians, there are numerous advantages to supplementing your clinical practice with medical peer review work. Scroll down to read frequently asked questions for physicians interested in joining the MLS physician reviewer network.
JOIN

OUR REVIEWER NETWORK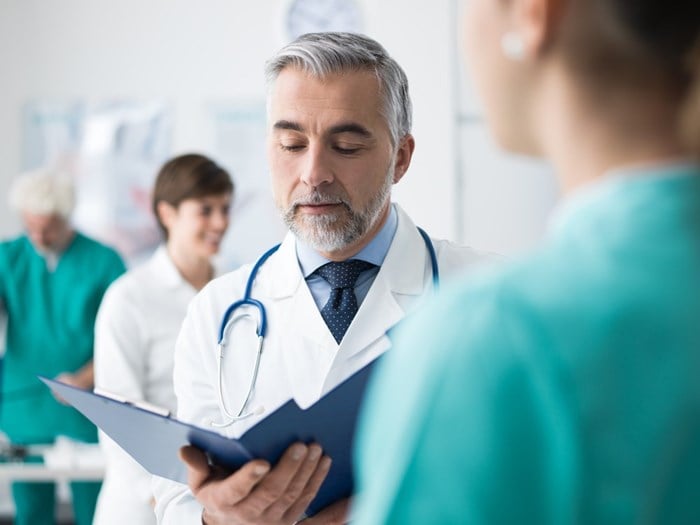 Frequently Asked Questions
What types of physician peer review work does MLS do?
Some of the types of cases we process are Disability, Work Comp, FMLA, Medical Necessity, Group Health, Appeal, Auto, etc.
Do I have to be board certified to do review work?
Yes, you have to be board certified through one of the ABMS recognized boards to do review work.
Do I have to be licensed in the state I live in for review work?
No, for review work you do not have to be licensed in the state in which you live, but you do have to have an active, non-restricted license in the U.S.
Do I have to be in active practice to be a subcontractor for MLS?
Yes, per URAC guidelines you have to be in active practice outside of IME and review work to be on our panel.
How many cases on average can I expect to get per month/week?
The number of cases you review depends on our clients' needs, your specialty, and your availability.
What's the typical case turnaround time?
Turnaround times can vary depending on the line of business.
Interested in Becoming a Reviewer?
We welcome inquiries from both physicians who already perform IME and Peer Review services and those who are interested in supplementing their practice as a Physician Reviewer. If you are interested in becoming a Physician Reviewer with MLS, please contact us today:
Learn More